TECNOMAGNETE S.P.A. APPOINTS HAITIAN DRIVE SYSTEMS AS THE ONLY COOPERATIVE PARTNER IN CHINA
2015-01-01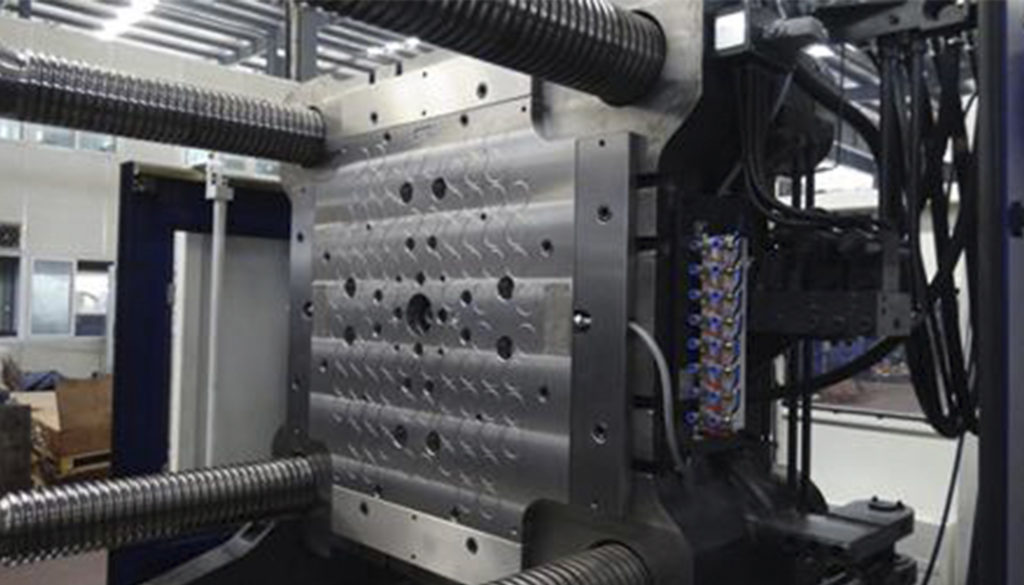 Application of covered magnetic template in Tianhong JU series of Haitian
Since January 1, 2015, Tecnomagnete S.P.A. officially authorizes Ningbo Haitian Drive Systems Co., Ltd. as its only cooperative partner in China market and Haitian Drive Systems provides the after-sale services and technical supports for its all products in China.
As one of the earliest professional companies in the world to design and produce electronically controlled permanent magnet system, Tecnomagnete S.P.A. has a number of patents of independent intellectual property rights and is a pioneer in the field of electric permanent magnet technology. As early as the 1980s, Tecnomagnete S.P.A. invented the Quadsystem technology, which greatly revolutionized the application of electric permanent magnets in heavy-duty clamping, including rapid mold changeover of injection molding machines and punch press, machine tool clamping and iron load lifting. Without maintenance and operating expenses, the products with this technology are safe and reliable, practical and highly efficient, energy-saving and environmentally friendly and have great flexibility, which have been widely used in Europe, America and Japan.
In 2014, in virtue of good platform advantages and technical strength, Ningbo Haitian Drive Systems Co., Ltd. began to cooperate with Tecnomagnete S.P.A. on "exploiting new-type magnetic template of injection molding machine". The result of the cooperation, product of PressTec Grip (PTG covered magnetic template), has been successfully introduced to the market with the ultra-thin thickness in 37mm and the back side of the product being attracted to the injection molding machine template which can make the magnetic plate stress evenly and enhance the rigidity of the magnetic plate. This product can quickly change molds for various molds in one injection molding machine, especially suitable for multi-variety, small-batch and in-time mixed flow production. In addition, the clamping force of the product is evenly distributed on the entire contact surface of the mold and the magnetic plate, making the back of the mold have no force "cavity" to better ensure clamping precision and greatly reduces the loss of the mold, thereby improving the service life of molds. According to the product characteristics, the cooperation will bring huge economic benefits to customers.
Official Authorization Letter of Tecnomagnete S.P.A.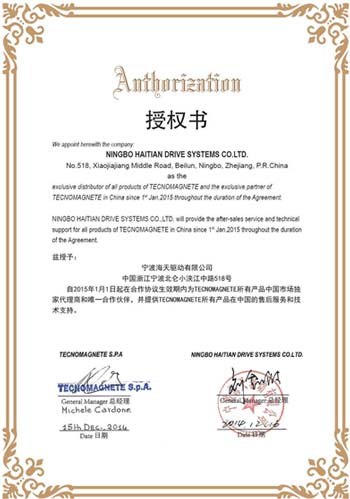 Cases of all series products of Tecnomagnete S.P.A.