Ball Screw
HSL Series
High load, high reliability
Long service life
Less environmental pollution
High speed design
Improve the working environment
Product description
Hilectro HSL Series
Ball screw pair for Hilectro heavy load drive adopts the design methods of increasing load capacity, such as increasing the number of payload steel balls, increasing the diameter of steel balls, optimizing the parameters of thread raceway, which greatly increases the service life of the heavy-load ball screw pair to ensure the high reliability of the product in combination with load balancing and holder technology.
In order to meet the trend of high efficiency of machinery, ball screw pair for Hilectro heavy load realizes the driving characteristic of high speed feed by optimizing reverse circulation mechanism, and the limit feed speed can reach about 1000mm/s.
At the same time, in order to address the increasingly demanding environmental problems, the product can greatly reduce environmental pollution through structural optimization, and improve its environmental adaptability as well as the production environment.
Therefore, the ball screw pair for Hilectro heavy duty drive can be used in all situations with high load and high reliability requirements.
Technical characteristics
With the addition of ball isolation pad, the noise is controlled within 75db, which is more than 20% lower than traditional products. The contact fatigue life of ball is increased by more than 30%, and the positioning accuracy is increased by 20%.
The special design of the unique raceway cross section parameters of the company is adopted, so that the rated dynamic load is more than 100 tons, and the rated static load is more than 500 tons.
The special design of ball nut structure is adopted to make the steel ball on full length of the nut uniformly loaded and to increase the ball contact fatigue life by 50%.
The DN value of the product can reach 12 ~ 140000 by adopting the special design of circulating parts.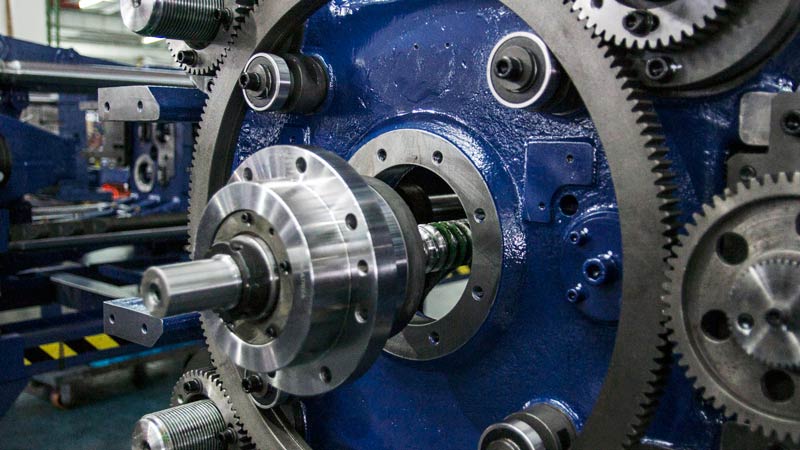 The ball screw pair for Hilectro heavy load drive adopts heavy load design and load balancing technology inside the nut to achieve excellent high load performance. In order to give full play to load characteristics, the installation method shown in the following figure is recommended.
The bolt holes on the mounting surface recorded in this sample are set on the assumption that the flange face of the nut bears the load. The form, size and position of the bolt hole should be designed according to the actual demand.
When the ball screw is installed, the installation bolt bears the load in the tensile direction, please pay attention to calculate whether the bolt meets the strength requirement.
In addition, it should be noted that there is no eccentricity during installation between the ball screw pair and the corresponding mechanism of the rack.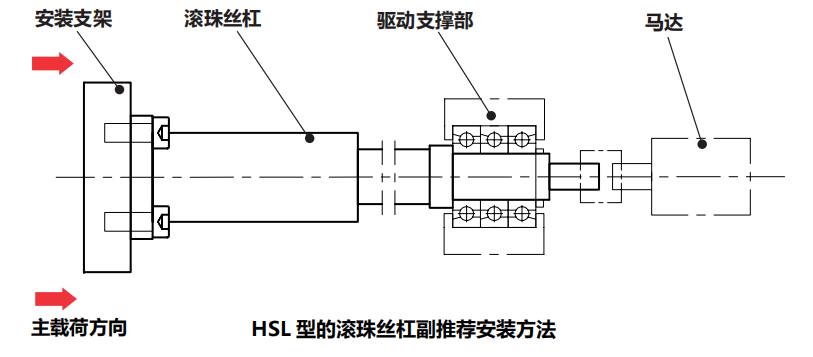 The overloaded ball screw pair is suitable to the electric drive replacement demand in the traditional hydraulic drive field because of its excellent load-bearing capacity. It is especially suitable for replaced hydraulic cylinder injection molding machine, blow molding machine, die-casting machine, bending machine, stamping machine, friction welding machine and other hydraulic cylinder replacement in high-load areas as execution unit.